I'm not sure whether or not to place this in Site Information or Technical Corner, but I'm posting it here just because it's not a core part of the website and this is nerd shit.
Binoculars
Binoculars is a userscript that you can install to a script manager of your choosing. When added, it creates a button next to the Preview and Post buttons whenever you make a post on the Neighbourhood Watch thread. Clicking it fetches the current list of online users, goes through each, and formats it for you, adding links to the respective profiles.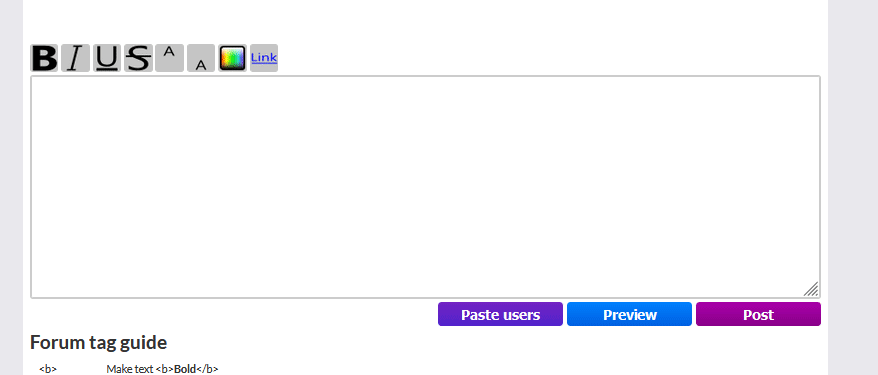 It's fairly simple, clocking in at only around sixty lines of code. However, in the future I plan to make this customizable with different format options. I don't want to make it too complicated, however. This is meant to make your life easier... if you like it being that way.
Links
You can find the script on
GreasyFork
which will automatically install it to a userscript manager in your browser, if you have one. If that's not your kind of thing, or if you'd like to make changes to the code, you can find everything at
the GitHub repository
. If you don't have a userscript manager yet still want to install it from GreasyFork, you can probably find one on your browser's plugin marketplace (i.e. Chrome Webstore or Firefox Addons). I use
Tampermonkey
, if you need any pointers.
I hope this is sufficient. If you feel like something should be added, just add an issue or pull request on the repo. Haven't used GitHub in a while, forgive me if I screw up and do some stupid git-related thing.
Additionally,
sendmecutefeetpics
did something in 2019 that achieves the same purpose as this in the form of a bookmarklet. If you don't want to go through any installations, you can use
what they made
. I won't judge.